Discover more from Zoe Sees
Words & Cartoons by Zoe Si
Over 2,000 subscribers
FRIENDS! This week is pretty big because…
… KABOOM is out!
Since it's my TENTH (what??) children's book, I have obviously been feeling nostalgic about how it all started!
My first book contract came at a time of extreme change - I was newly dumped and living in an apartment full of my long-distance ex-boyfriend's furniture when the email came in that an editor at Penguin was interested in having me come on to illustrate for Wolfie & Fly. I was like, "a concrete sign that life continues on in new and better ways?? Sign me up!!!"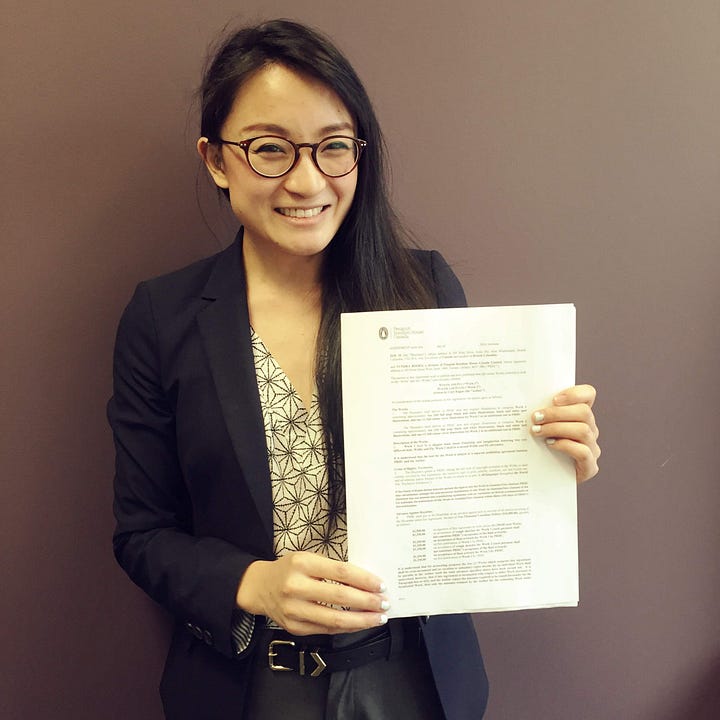 I had never needed sleep less. I did absolutely everything within my power to ensure that this was done on time and done well. This was also before I owned a tablet or knew much about art supplies, so I somehow was able to deliver all of these illustrations using the most primitive of tools (by my own current standards) - like, a micron pen, a paintbrush and a half pan of black watercolour paint from a children's set, seriously. I recall being so stressed out about ink washes because I didn't know how to do them smoothly and kept having to throw away pages.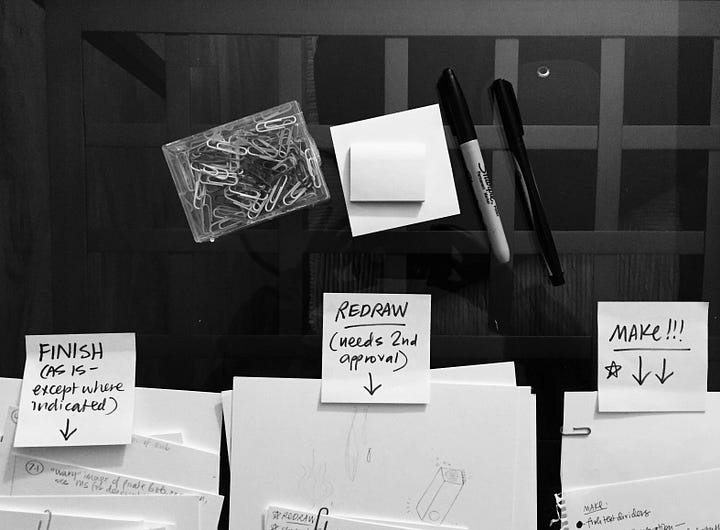 The lesson here is to hurl yourself into whatever cool opportunities present themselves even if you feel underqualified, because you deserve it, and so does the world!
---
Another exciting thing that happened this week was the publishing of my GREGOR SAMSA CARTOON in this week's issue of the New Yorker.
I've always loved this cartoon trope. There's so much that has been done with it over the years and I'm STOKED to have added my tired Millennial version to the record.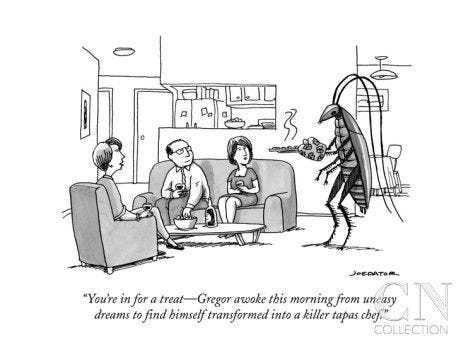 I also love that it makes me seem more well-read than I am - I have never read any Kafka besides this short story in the ninth grade, and only googled the meaning of "Kafkaesque" after I sold this cartoon, in case somebody asked me and I could pretend to know what I was talking about. This Onion video, recommended by an Instagram follower, sums it up pretty succinctly.
---
Currently:
I'm listening to A Swim in the Pond in the Rain on audiobook and it is a salve that is really helping me through a tiny writing crisis I am experiencing (which I will go more into in a near-future paid post)

I got my hard copy of Navied Mahdavian's "THIS COUNTRY" and re-read it this week. It's so good :') it comes out ON TUESDAY and he might be ON TOUR near you soon!

I am starting pottery classes (ON THE WHEEL) today in an effort to do hobbies outside of my job (and honestly, to have more things to draw about, ha ha). Wish me luck.
Zoe Sees is a reader-supported publication. To receive new posts and support my work, consider becoming a free or paid subscriber.